I'm so late in posting this up today. Our morning started off like normal then turned sour
Woke up late.
Kids had a fast breakfast.
Dressed the younger kids as quick as possible.
Zoomed to school.
Dropped of the kids as usual just after the bell rings.
Drive back home.
Everything is like normal up to this point. Then all of a sudden I hear a waterfall coming from the back seat.
"I hope they are not spilling their water bottles" I think lucky we are almost home.
I wish it was water. I would have been happier if it was water. Alas it was vomit. I had to hose down her car seat and wash it. Then I thought while I'm at it I'll wash the cover of Kid 3's car seat too. Why not.
So that is my morning. I hope your morning has been trouble free.
Linky

The Wednesday review linky is now up. Please share your links below and follow the rules.

Rules-
- Link up any reviews you have done over the week and during the week.
- You can link up more than one review.
- Australian bloggers only please.
- Add the button to the bottom of the post or in your sidebar.
- You have one week to link up.
Link away.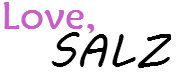 PS- Disney On Ice tickets are still available to win.
Check it out
.
Follow on
Twitter
Follow on
Pinterest
Follow on
Instagram
Subscribe now